Early Soyuz Mission Patches
The Soyuz program was a Russian manned space program that began in the early 1960s. The early Soyuz program was plagued by tragedy. The first manned flight was Soyuz 1 which was launched on April 23, 1967. It was piloted by Vladimir Komarov who was later killed when the parachutes failed to open during re-entry. It was the first fatality in the history of human spaceflight. Four years later, the entire 3-member crew of Soyuz 11 was killed when the cabin depressurized during flight because of a faulty seal. The program moved forward, and after design modifications, the Soyuz became a reliable spacecraft for transporting astronauts to Earth orbit. It would later be used to transport crews to the orbiting Salyut and Mir Stations and the International Space Station (ISS).
The Interkosmos program was developed during 1978 to give access other countries access to Russia's space program. The program included allied east-European nations, as well as other socialist and communist nations like Afghanistan, Cuba, Mongolia and Vietnam. In addition non-aligned nations such as India, Syria, and France also participated in the program. Special mission insignia were developed to commemorate the Interkosmos missions and to highlight the nations that participated in each mission.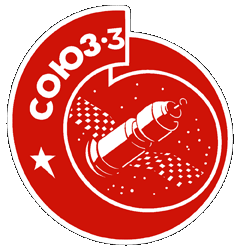 Soyuz 1
Launch: April 23, 1967
Soyuz 3
Launch: October 26, 1968
Soyuz 4
Launch: January 14, 1969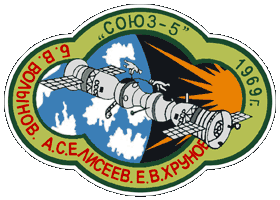 Soyuz 5
Launch: January 15, 1969
Soyuz 6
Launch: October 11 1969
Soyuz 7
Launch: October 12, 1969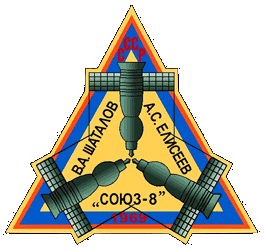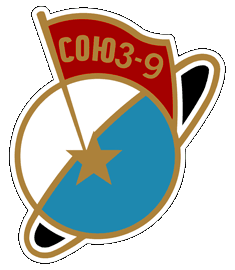 Soyuz 8
Launch: October 13, 1969
Soyuz 9
Launch: June 1 1970
Soyuz 10
Launch: April 22, 1971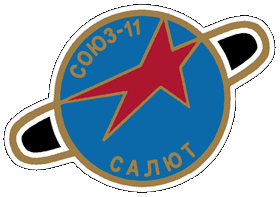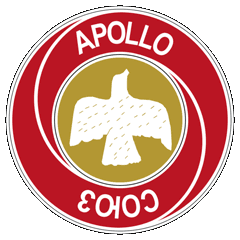 Soyuz 11
Launch: June 6, 1971
Soyuz 16
Launch: December 2, 1974
Soyuz 18
Launch: May 24, 1975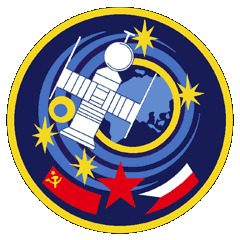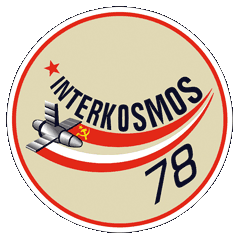 Soyuz 19
Launch: July 15, 1975
Soyuz 28
Launch: March 2, 1978
Soyuz 30

Launch: March 2, 1978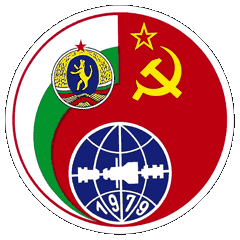 Soyuz 31

Launch: August 26, 1978
Soyuz 32
Launch: February 25, 1979
Soyuz 33
Launch: April 10, 1979
Soyuz 36
Launch: May 26, 1980
Soyuz 37
Launch: July 23, 1980
Soyuz 38

Launch: September 18, 1980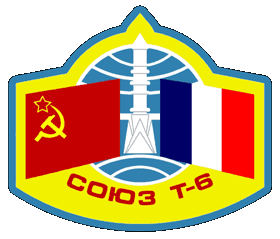 Soyuz 39
Launch: March 22, 1981
Soyuz 40
Launch: May 14, 1981
Soyuz T-6
Launch: June 24, 1982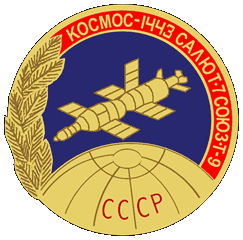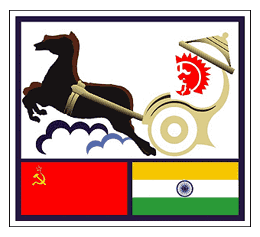 Soyuz T6
Launch: June 24, 1982
Soyuz T9
Launch: June 27, 1983
Soyuz T11
Launch: April 3, 1984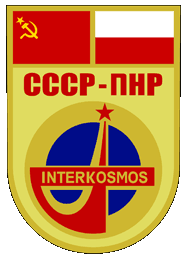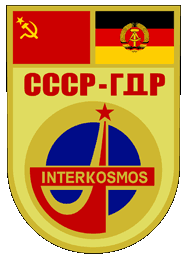 Soyuz 28
Interkosmos Program
Launch: March 2, 1978
Soyuz 30
Interkosmos Program
Launch: March 2, 1978
Soyuz 31
Interkosmos Program
Launch: August 26, 1978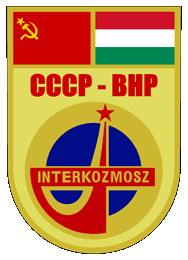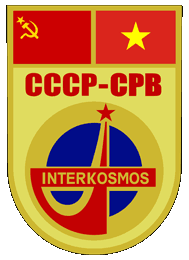 Soyuz 33
Interkosmos Program
Launch: April 10, 1979
Soyuz 36
Interkosmos Program
Launch: May 26, 1980
Soyuz 37
Interkosmos Program
Launch: July 23, 1980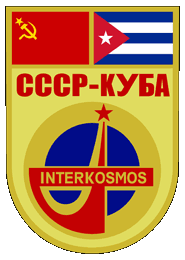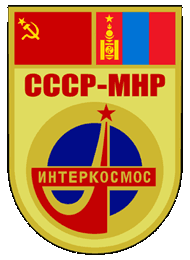 Soyuz 38
Interkosmos Program
Launch: September 18, 1980
Soyuz 39
Interkosmos Program
Launch: March 22, 1981
Soyuz 40
Interkosmos Program
Launch: May 14, 1981
Soyuz Interkosmos

Program Insignia Version 1
Soyuz Interkosmos
Program Insignia Version 2
Soyuz Interkosmos
Program Insignia Version 3