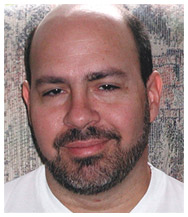 Where Were You?
On January 28, 1986?
by J.D. Knight, Sea and Sky Webmaster
They say everyone remembers where they were when a great tragedy takes place. The events that unfolded on the morning of January 28, 1986, were certainly no exception. I will never forget the horrible images that filled my eyes that morning.
I was working at Walt Disney World at the time as a monorail driver. I have always been a big fan of the space program, and I was lucky enough to be on my break during the launch. I was sitting in the break room near the monorail station at the entrance to the Magic Kingdom. After hearing some commotion outside, I looked down at my watch and remembered the launch.
I quickly put on my jacket (it was cold even in Orlando that morning) and walked outside to watch the event. It started out as a routine launch, as dozens had before. I watched as the mighty spacecraft rose up into the heavens on its highway of puffy smoke. I remember thinking about Christa McAuliffe at the time. She was one of us. She was the first civilian to go into space. It was a remarkable thought, and I had a tear in my eye. "Go Christa, go!" I thought to myself.
I turned around to look at the reactions of the hundred or so people who were also watching. A monorail had just unloaded, and the guests were standing there, mesmerized at the sight. For most of them, it was probably their first live launch. I saw the looks of wonder and amazement on their faces, and I saw the smiles. I remembered how lucky I was to be able to see this kind of thing on a regular basis. I guess I had taken it for granted.
I turned back around to the trail of smoke, expecting to see the usual solid rocket booster separation. But something was different. It took a few moments for it to sink in. A giant ball of smoke appeared. That's unusual, I thought. Then I saw the solid rocket boosters flying out of the smoke in different directions. At that point I knew something was definitely wrong.
I took off running to the large break room behind Main Street USA. They had a television set in there. I really didn't think it was anything too serious. My thoughts were that there had been a problem and Challenger was probably making an emergency landing. I got to the break room expecting to see the spacecraft landing at the Kennedy Space Center or one of the several alternate landing sites. But as I entered the building, I looked up at the screen and saw Challenger burst into flames. It was engulfed in a massive fireball. The station was replaying the horrible event from just a few moments earlier. My heart sank in my chest as my hand came up over my mouth. I couldn't believe it. Challenger had blown up. The astronauts were gone. Christa was gone. Our space program hopes were gone. She was one of us.
I remember how they played that terrible sight over and over again that day. Every time I walked into a break room or cafeteria, it was there. I remember thinking to myself, "I saw seven people killed today". That thought chilled me to the bone. Needless to say it was a long day at work. When I got home that night, there was almost nothing on television except coverage of what was now termed as the "Challenger disaster". I recorded several of the news specials for historic posterity. I thought that one day in the future, I might want to watch them again. It was some time before I got over this experience. And to this day I will certainly never forget it. I never have watched those tapes.